It takes over $950 a year just to keep WHOA.ORG online.

Join iGive today and have your online shopping support WHOA.ORG

Make a donation to support WHOA.ORG through PayPal.

Mail a check to :


Roy Thelin (WHOA Webmaster)
3019 Pecan Ridge Dr
Sugar Land, TX 77479


and we will use the funds to support WHOA.ORG

Extra Extra


Unsold Original Issues of Wagner School Newspapers.
Get your authentic Falcon Crier & Balut Couriers here!

Bumper Stickers and Window Clings Are In Stock !

We will use the funds to support WHOA.ORG

Click the picture to go to the Sari Sari Store page and order yours now.

Bumper Sticker Window Clings

---

Planning a Reunion?
E-mail WHOA so we can advertise for you.

---

Waggies are setting sail again for the
Wagner Reunion Cruise 2020!
On August 9, 2020 we're sailing on Royal Caribbean for 7 nights to the ABCs... Aruba, Bonaire & Curacao.
For information text Bobbye '76 at 502-387-1423
or on Facebook join our Reunion Cruise Group at https://www.facebook.com/groups/WagnerHighCruise/


---

Available at Amazon

Eat, Drink & Be Mary: A Glimpse Into a Life Well Lived

By Michelle (Guichard '86) Mras and Tony Mras

Learn more about Michelle by visiting her site: www.MichelleMras.com


Wanted Waggies

Kitt Knoles '

Charles Kelly '91

Sherry Tucker '77

Ernesto "Deacon" Longoria '73

William James Anderson '80

Thelma Taylor '

Eilleen Garrido '74

Terri Edge '72

Sandra Clawson '88

Brenda Jackson '80

Bitsee Moore '70

Winne Hutchinson '60

Sheila Horton '73

Benjamin Curry '66

Caroline Lindquist '80

Melissa Berry '82

James Hargove '84

Pam Gehl '69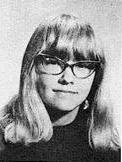 Ron Black '72

Judy Kipfer '61

Laverne Lawson '85

Michael Vogel '67

Christina Ellichman '93

Mark Eldridge '67

Kim Schmaryine Barker '74

Gloria Lewis '76

Johanna Cotter '93

Susie Ferguson '72

Jennifer Licop '

Shenny Bertrand '89

Angie Davis '74

Elzabeth Hope "Jane" Hufschmid '75

Elizabeth Robinson '86

Patricia Pastore 'Facu

Angela Stoll '85

Reggie Middleton '74

Odie "Skip" Brown '76

Krystal Payne '77

Fred Madison Brown '67

Pat Capshaw '69

John Wright Jr. '65

Patrice Brown '72

Amy Wells '85

Alma Jernigan '

Dan Majors '71

Steve Williams '69

Sheryl Payne '75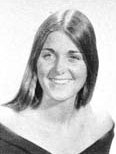 Russ Newman '72

John Ibanez '75

Joe Fernau '67

Shirley Butler '69

Debbie Awalt '74

Jim Lee '64

Margaret "Peggy" Knox Bland '62

Jimmy Thatcher '63

Jeff Gagne '75

Deshaun Staten '86

Jaleen "Rene" Thompson '84

Dyana Middleton '89

Kris Balch '67

Nancy Landayan '87

Becky Campbell '91

Edgar Frye '89

Happy Birthday Today

| First Name | Last Name Then | Last Name Now | Class |
| --- | --- | --- | --- |
| Kenneth | Ashelman | | 66 |
| Karen | Collins | Toole | 69 |
| Richard | Ernst | | 80 |
| Anita | Gerity | Williams | 76 |
| Chad | Goetz | | 90 |
| Theodore A | Jones | | 64 |
| Sara | Mullenholz | Allen | 85 |
| Cindy | Mulvany | Huffman | 87 |
| Conrad | Rhoades II | | 71 |
| Gary | Richie | | 68 |
| Jaime | Santa Ana | | 64 |
A
ttending Wurtsmith or Wagner High School at
Clark Air Base
, Philippines was a unique and enriching educational experience for American families. We were privileged to have been in a beautiful country, and to have known and shared with the always friendly Filipino people.

A
lthough the eruption of nearby
Mt. Pinatubo
in 1991 closed our schools forever and ended nearly a century at Clark, our friendships and memories continue with this web site.
We welcome all former Clark AB students, teachers, administrators, employees, families, and friends!

-->